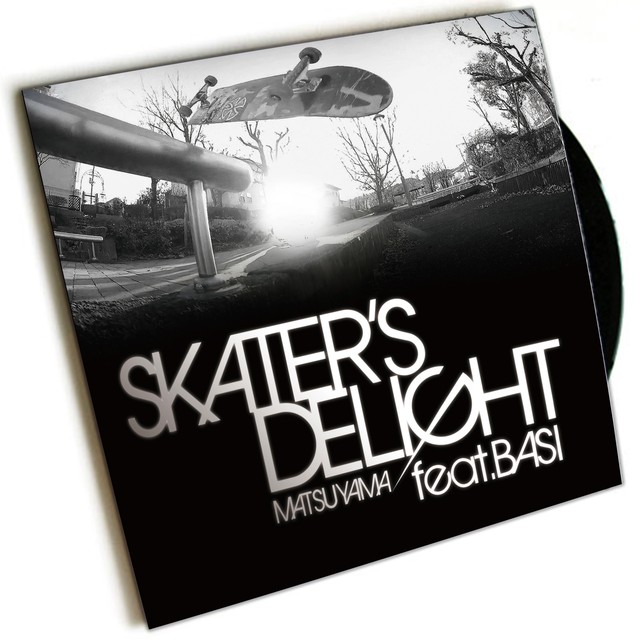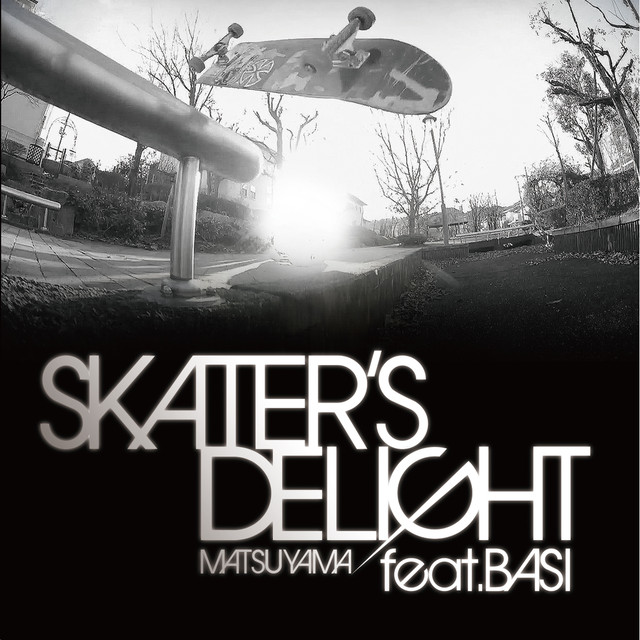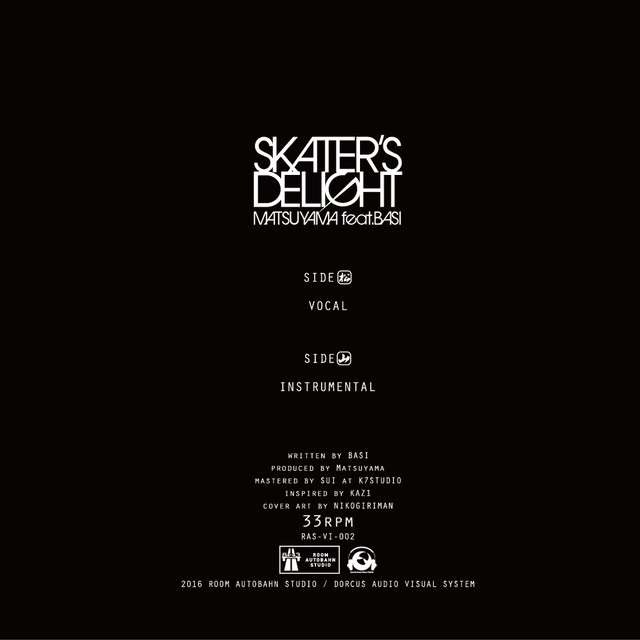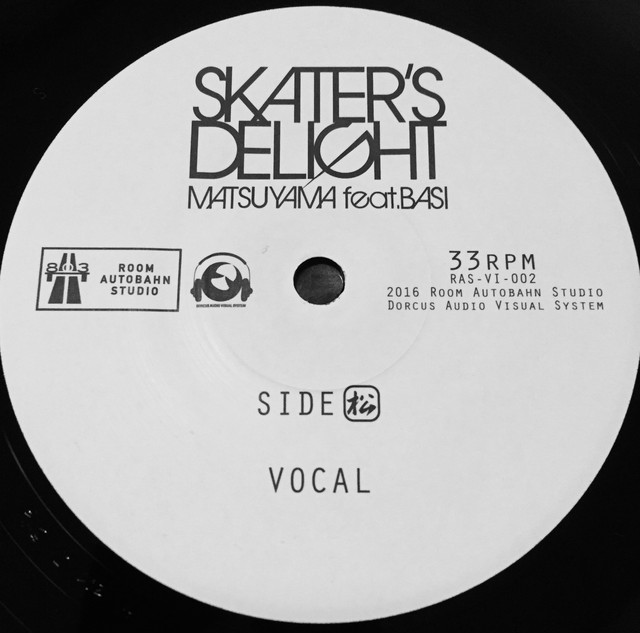 [7"] Skater's Delight - Matsuyama Feat. BASI
1st "TAKA-MIC 高舞句" に続く、ビートメーカーMatsuyamaの7inch、第2弾!!

今作は、大阪から日本全国、そして世界へ発信しているスケートブランド "DORCUS TOP BREEDING SYSTEM" の所属スケーター "KAZUTO SHIMIZU a.k.a. KAZ1"のSKATE VIDEO PARTのサウンドトラックとして、攻めの姿勢を鼓舞する1曲!! 客演には、名実共に日本を代表するHiphop バンド "韻シスト"からMCの "BASI" !!
スケートシーンとHiphopシーン、更につなげる渾身の作品!!

※ SPIN MASTER A-1 のScratchはVideo PartのSpecial Editionの為、7inchには収録されておりません。
※ 初回限定プレスの為、在庫がなくり次第販売終了となります。

Format : 7inch
Catalog Number : RAS-VI-002
Release Date : July 27, 2016
Released by : Room Autobahn Studio / Dorcus Audio Visual System

Track List
SIDE 松 - Vocal
SIDE 山 - Instrumental

https://vimeo.com/170937824

Written by : BASI
Produced by : Matsuyama
Mastered by : SUI at K7STUDIO
INSPIRED by : KAZ1
Cover Art by : NIKOGIRIMAN

Dorcus Top Breeding System → http://dorcus-tbs.com/wp/
BASIC MUSIC → http://basic-music.org/
Room Autobahn Studio → http://www.roomautobahn.com/


※Ship overseas → "Shipping method" Please choose "EMS"
※Please feel free to contact us with questions about orders or products!!! → Contact " 803@roomautobahn.com "

Add to Like via app
Shipping method / fee

Payment method